Local Area Guide: Santa Fe, NM


Canyon Road


Steeped in history...
Amongst the most treasured of Santa Fe attractions, Canyon Road is host to 100 galleries, artist studios, jewelers, boutiques and restaurants. However, Canyon Road's creative history goes far beyond the art galleries you see today. Early Spanish settlers, and the Pueblo Indians before them, used the fertile land within the Santa Fe River Watershed to grow corn, wheat, fruits and vegetables. Settling along the canyon, these Spanish farmers used "acequias" or irrigation ditches to help water their crops, livestock and communities. To this day the "Acequia Madre" or "Mother Ditch" that the Spanish built continues to flows down the street that bears its name just one block South of Canyon Road. This acequia, as with all acequias in New Mexico, is still governed by the old Spanish laws that help secure their success with a "mayordomo de la acequia" and three commissioners that help oversee its upkeep.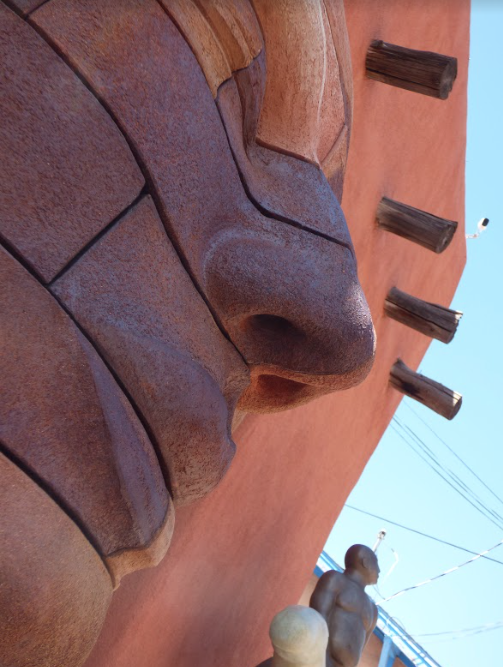 Photos courtesy of Katie Johnson | KatiesCamera.net & Zacarías
High above the city of Santa Fe amongst the forests of the Sangre de Cristo mountains, these early Spanish communities found the firewood needed to keep their "hornos" lit and to keep warm during the cold New Mexican winters. Adventurous woodcutters with burros in tow would use Canyon Road as their path out of town to chop and collect their wood and sell it to customers near the
Plaza
at
Burro Alley
. This small alleyway near the Lensic Theatre later became home to a number of infamous saloons, gambling houses and brothels before becoming the original location of the acclaimed
The Shed
restaurant. After the Mexican-American war, U.S. Army soldiers built a sawmill in the nearby canyon and again used Canyon Road to cart wood for the construction of
Ft. Marcy
, north of the Plaza and home to the annual burning of
Zozobra
.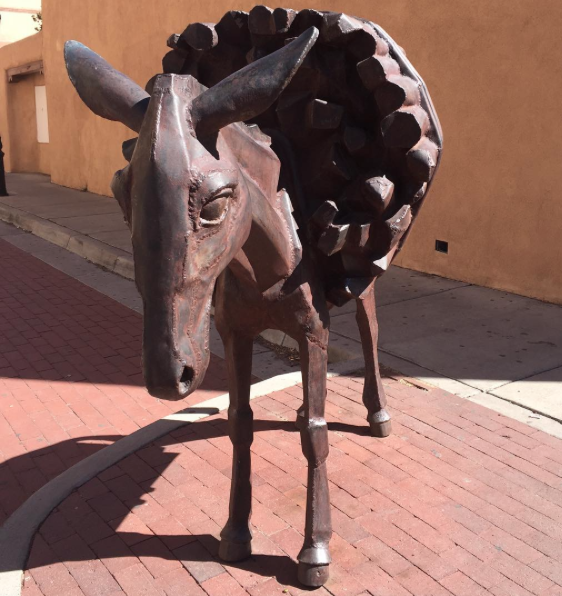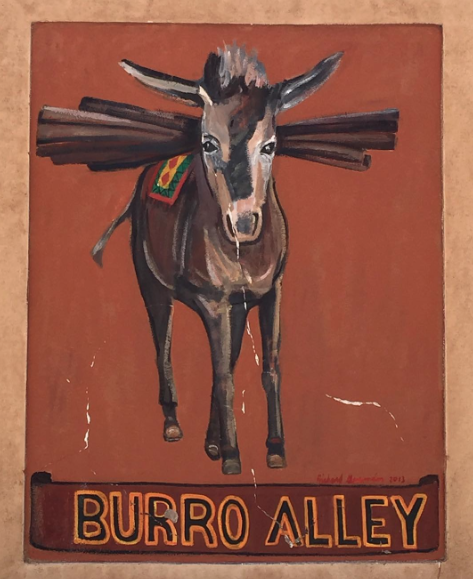 Photos courtesy of Jonathan Carlson | goartistgo.com
Artistic Culture
Since the mid and late 1800's, Santa Fe has been attracting artists. First they came as classically trained visitors, part of the many surveyors and pioneers traveling through the area. Then again as illustrators for the many magazines and railway companies back East. However, by the early 1900's, Santa Fe became a very appealing destination for artists interested in the Native American culture, New Mexico's stunning colors and landscapes, and the clear, fresh mountain air that helped cure their respiratory ailments. (
Tuberculosis was the greatest single cause of death in the US between 1870 and 1920
.)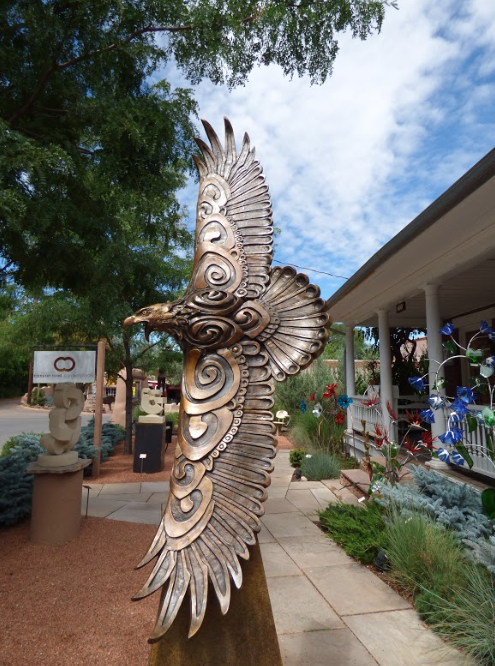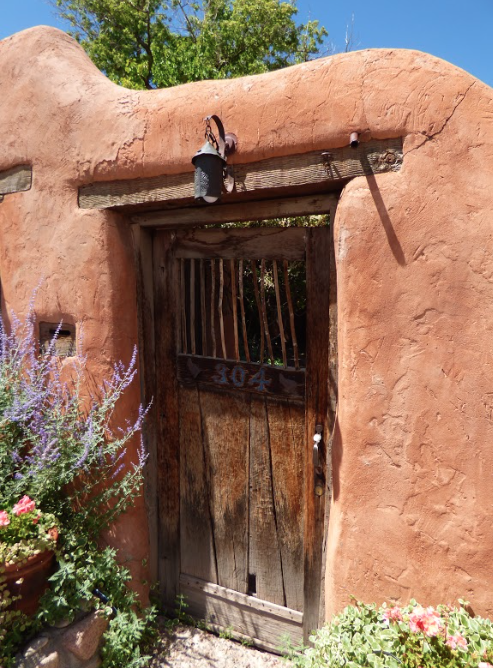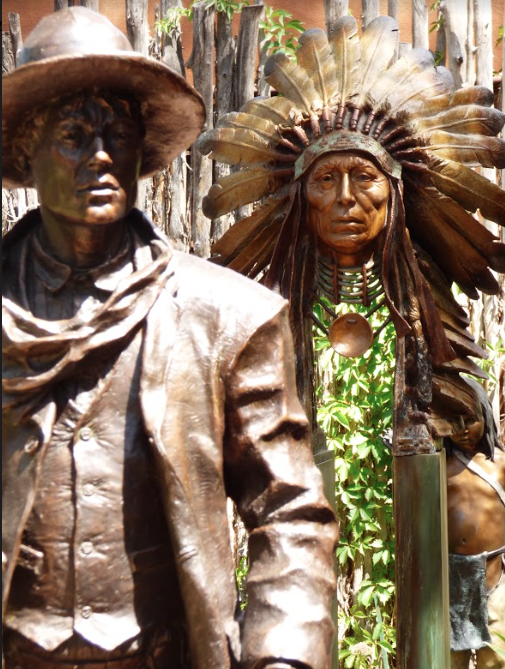 Photos courtesy of Zacarías
Rather than trying to sell art to the local populations, these new artists to the area brought with them their economical ties and distribution channels to East Coast art markets, allowing them to live and thrive in Santa Fe, affordably. Soon Santa Fe was engaged in the arts like never before and with the creation of numerous art societies and clubs that sought to promote local artists, including the famous
Los Cinco Pintores
or
The Five Painters
, Santa Fe was setting the foundations to become a proper art colony. Thus Santa Feans, educators, institutions and government officials alike continually fought to encourage, fund and support not only the artists of the area but the people, cultures and history that helped first attract their creative spirit to the beauty and serenity of Santa Fe. It was this incredible support along with an influx of professional artists and talented local artists that made Santa Fe the art community is has become today.
Los Cinco Pintores, the Five Painters – Fremont Ellis, Willard Nash, Wladyslaw Mruk, Jozef Bakos and Will Shuster – cast the mantle of art over Canyon Road, indeed, over much of Santa Fe, in about 1920. They felt drawn, not by fertile soil, an ancient Indian trail, or a central plaza, but by adobe grace, strong Hispanic and Indian faces, elaborate ritual and celebration, striking landscapes and stunning light. (Desert USA)
---
FEATURED PROPERTIES NEAR CANYON ROAD!
Travel back in time to enjoy a true Santa Fe experience with beautiful Santa Fe vacation rentals near Canyon Road!
SEE ALL OUR PROPERTIES OR CALL US TOLL FREE AT: (855)-I RENT SF (473-6873)
---
This historical Santa Fe Adobe offers an organic stay in the downtown plaza – Canyon Road area. This organic architecture is designed to thrill and excite visitors who want a True Santa Fe experience. Designed by Phil Hawes (Frank Lloyd Wright) Taliesin West campus and also designed Biosphere Two in Arizona. His use of natural and local building material along with an all woman crew makes for a unique stay. True Adobe is made with double handmade bricks, hand stripped pine vigas, brick floors and stone detailing in every room. A kiva fireplace in the living room and master bedroom.
More Info
---
With a contemporary style, restful amenities and a short mile to the Plaza and even closer to the galleries of Canyon Rd., Old Santa Fe Trail Contemporary is a great Santa Fe casita. Hidden behind a wooden gate you will find a private patio which leads to a wonderful, secluded two bedroom, two bath home. This special residence is equipped with two portals; the morning sun warms the front portal, and is the perfect spot to sip your coffee or tea while reading the Santa Fe New Mexican. The back portal is perfect for sunbathing or simply enjoying a relaxing meal.
More Info
---
Classic, quintessential adobe in the heart of the historic district in a private, quiet compound. This intimate and charming pied-a-terre is across the street from the popular Downtown Subscription and a block from historic Canyon Road. You can also stroll to the Plaza to enjoy the museums, galleries, restaurants and shops from this location as well. Enjoy all the splendors of downtown Santa Fe and then sit and relax under the giant cottonwood tree and enjoy a BBQ on the outdoor patio.
More Info
---
Live like a local with the perfect Santa Fe vacation rental!
Adobe Destinations encourages all our guests to come experience the charm and history of Canyon Road! We offer beautiful homes near Canyon Road, Santa Fe Plaza and The Railyard District. We also offer Pet Friendly rentals and spacious homes in the Santa Fe Foothills. We are one of the oldest firms in Santa Fe specializing in exclusive short term and long term
Santa Fe Vacation Rentals
.